The Candora Boutique
La Maison des Parfums Candora opened in 2017. The Boutique is in the very heart of Paris, close to Notre Dame cathedral and the Ile St Louis.
Come discover our fragrances, scented candles, and even a few surprises like our perfumed chocolates !
Participate in our perfume Creation Workshops which take place at the Boutique. Both men and women can create a unique fragrance.
Open from 2:00 pm to 7:00 pm from Monday to Saturday and by appointment for private workshops.
Be your own perfumer ! Candora is the first French brand fully dedicated to offering you the opportunity to create your very own fragrance.
Candora has a collection of 19 exceptional fragrances which you can play with: spray some Oud together with the Rose or Iris, add a touch of Wild Herbs. You can also mix them into the blending bottle to create your unique perfume, one that fits your tastes, your mood, your personality.
You can create your fragrance in 10 to 20 minutes at the Candora shop, 1 rue du Pont Louis-Philippe in Paris.
You can also participate in one of our Perfume creation workshops : an innovative way to discover the world of perfumes and Parisian refinement. For 2 hours, you will embark on an imaginative and inspiring journey while creating your personalized fragrance.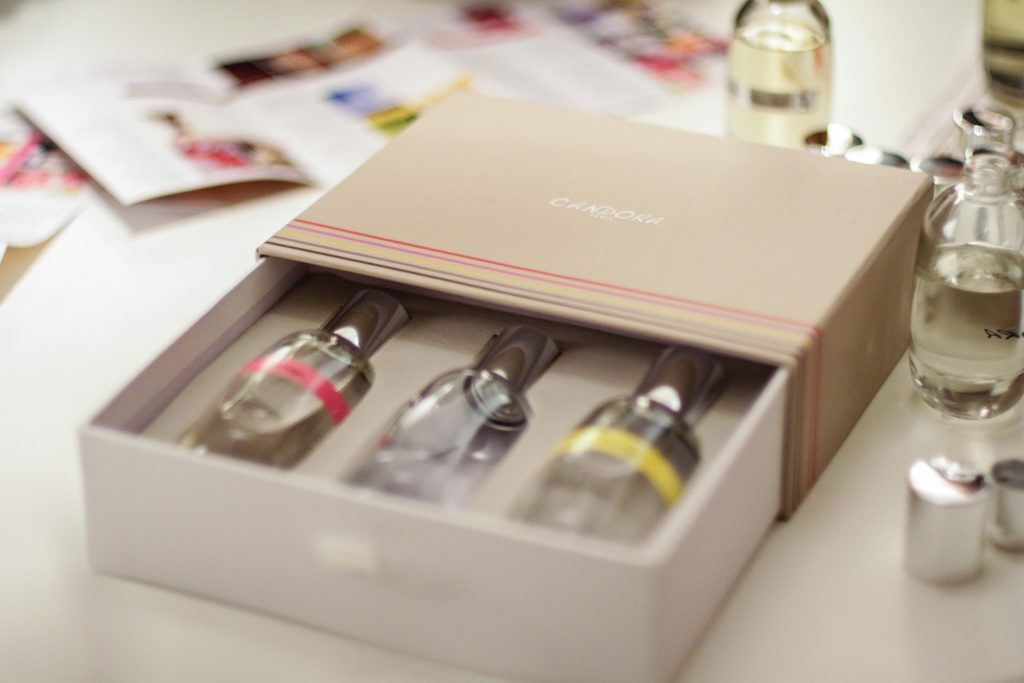 Perfume Creation Workshops
Workshop in English open to all : Tuesday to Friday at 2:30 pm, Saturday at 2:00 pm, for availability and other sessions, check our calendar.
Private sessions by appointment.
Starting at 79€
Our Perfume Creation Workshops