The Candora Boutique
Participate in our perfume Creation Workshops which take place at our Boutique. Both men and women can create a unique fragrance.
We are open from 2:00 pm to 7:00 pm from Tuesday to Saturday and by appointment for private workshops.
La Maison des Parfums Candora opened in 2017. The Boutique is in the very heart of Paris, near Notre Dame cathedral and the Ile St Louis. We also have a new place for larger groups which is close to our shop.
Les Parfums Candora
Be your own perfumer ! Candora is the first French brand fully dedicated to offering you the opportunity to create your very own fragrance.
Candora has a collection of 26 exceptional fragrances which you can play with: spray some Oud together with the Rose or Iris, add a touch of Wild Herbs. You can also mix them into the blending bottle to create your unique perfume, one that fits your tastes, your mood, your personality.
Participate in one of our 2 hours Perfume creation workshops, an innovative way to discover the world of perfumes and Parisian refinement : you will embark on an imaginative and inspiring journey while creating your personalized fragrance. Men can find their fragrance just as well as women!
You don't have two hours in your tight schedule in Paris ? You can create your fragrance in 10 to 20 minutes at the Candora shop, 1 rue du Pont Louis-Philippe in Paris, it is advised to take an appointment.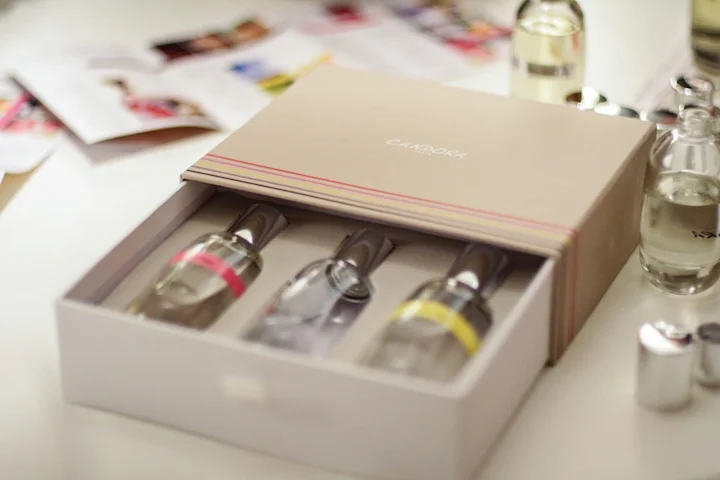 Perfume Creation Workshops
Workshop in English open to all : Tuesday to Friday at 2:30 pm, Saturday at 2:00 pm, for availability, check our calendar.
Private sessions by appointment.
Starting at 95€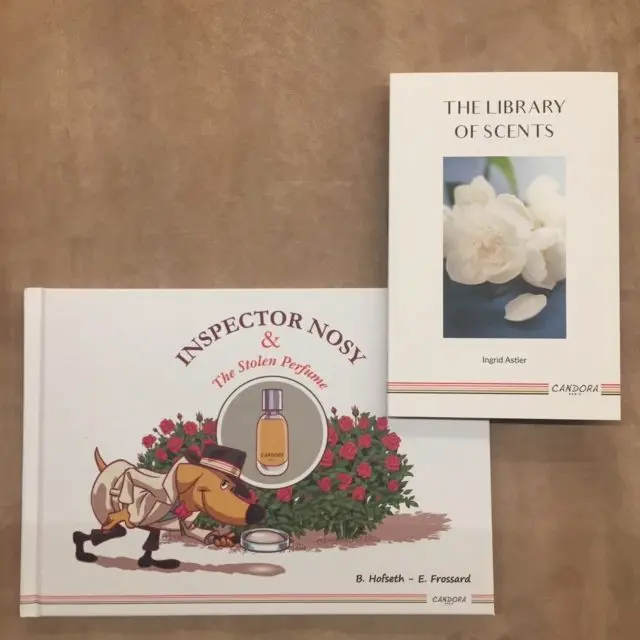 In the Spotlight :
gift books created by Candora !
We found a way to bring the Candora olfactory experience to you !
Discover our two gift books :
The Library of Scents
a multisensory journey through our library of scents. The French novelist Ingrid Astier is telling the fascinating stories of the 21 scents of Candora's collection: Damask Rose, Oud, Bigarade Orange, Vetiver… Our luxury edition comes with a set of the whole fragrance collection in 21 mini bottles (3ml), the bottles are numbered : you can smell what you are reading about and challenge your nose to recognizing the scents !
Inspector Nosy and the Stolen perfume
a book for children aged 6 to 11, to be enjoyed with their parents. You will help Inspector Nosy who runs after a mysterious thief of a precious perfume. Like in an escape game, you will be lead to find the solution to olfactive challenges… and you will end up exercising yourself to the fascinating art of fragrance blending.
You are never too young to train your nose !
Re order your Fragrance !
You created your fragrance during one of our workshops in Paris ?
We make it easy for you to re order it on our e shop, the perfect way to relive your Candora experience!
Discover our selection of bottles and gift-sets here.
Current delivery time is about 8 days within Europe and 10 to reach the US.
You lost your personal fragrance recipe? We have the solution : retrieve my formula.
If you registered it at the end of the workshop (since April 2019), we have a direct access to it. If your workshop took place before March 2019, we probably took a picture of your formula card, help us find it faster by providing the approximate date of your visit.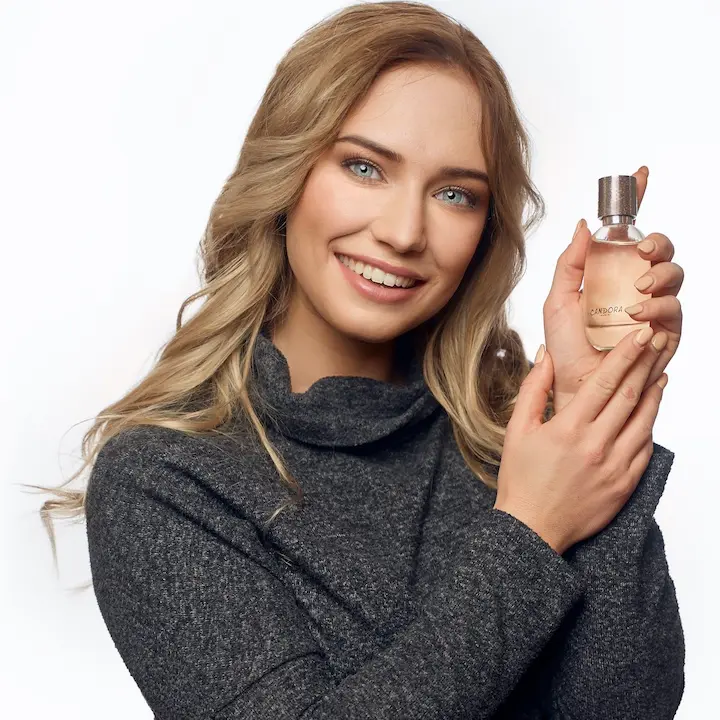 Our Perfume Creation Workshops