CANDORA PARIS PERFUME BOUTIQUE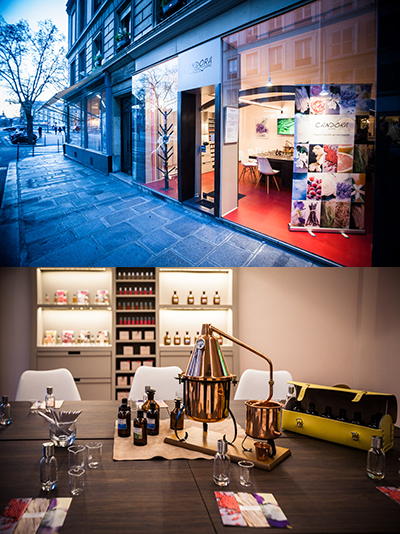 Candora Paris perfume boutique, opened its doors in January 2017 and is located in Le Marais, the historical heart of Paris on the river banks, close to Notre Dame cathedral and the Ile St Louis.
At the boutique, you will find our collection of fragrances and candles, and you will be able to create your own signature scent.
You can participate in one of our Workshops open to all : in English from Tuesday to Friday at 2:30 pm, Saturday at 2:00 pm , in French on Friday at 5:00 pm and Saturday at 5:30 pm, check our calendar for availabilities.
Price : 85€ per person including the workshop and a 50ml bottle of your personal creation, 104€ per person if you want to include the engraving of your bottle.
You can also book a private workshop : 380€ for 2 participants, 85€ per additional participant, 3rd and more. For private workshops, you can choose the time and day at your convenience.
1 rue du Pont Louis-Philippe, Paris 4th arrondissement
Information : +33 1 43 48 76 05 or atelier@candora.fr
Open : 2 pm to 7 pm Tuesday to Saturday, and by appointment.
Access : Metro Pont Marie (line 7) or Hotel de Ville (lines 1 & 11) .